---
USTICA, Italy — On a Tuesday in early August, Tatiana Geloso dips into the water at Piramidi. The dive site is close to the southwestern tip of Ustica, a volcanic rock island in the Mediterranean about 42 miles north of Palermo, Italy. She usually dives there to visit her friend Max, a huge Dusky grouper. But today the longtime diving instructor is on a mission to collect data on what other fish are swimming in the area as the water temperature reaches its annual zenith.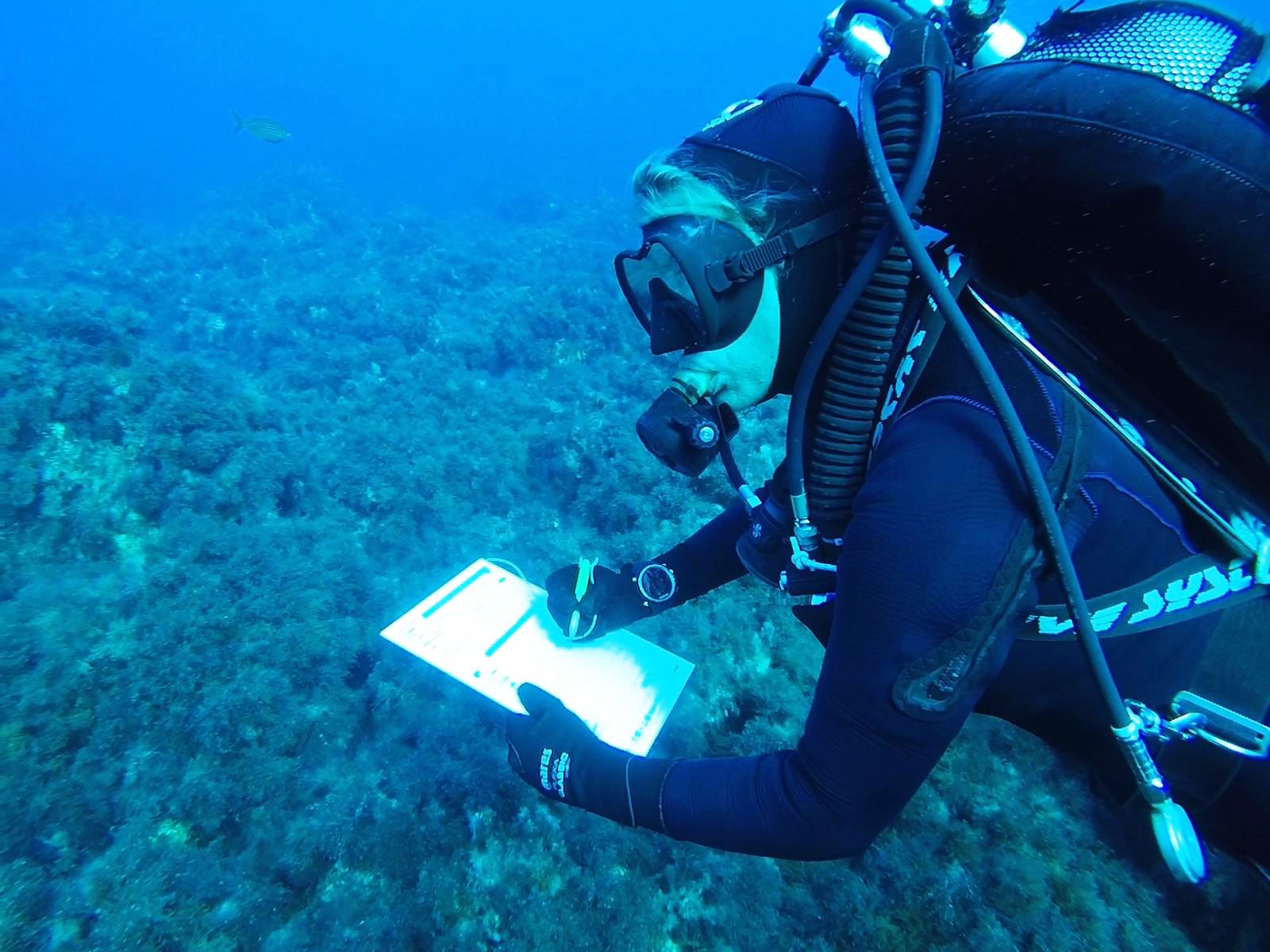 The Mediterranean Sea is warming up faster than the global ocean, driving fish to change the latitude and depths they call home in order to stay in a comfortable water temperature. Some are cases of tropicalization, where non-native tropical species find the increasingly toasty Mediterranean habitable and make their way, for instance, through the manmade Suez Canal. Then there's meridionalization, where fish that used to live only in the Mediterranean's warmer southern waters expand their territory further north as these waters heat up.

Take the parrotfish.

"Ten years ago, there were no parrotfish here," Geloso says. This herbivore usually resides in the southern Mediterranean and eastern Atlantic, from Portugal to Senegal. In the last decade or two, their presence has expanded northward to regions like the shores of Ustica, where divers spot it with increasing frequency. It's just one of the many changes Geloso was not expecting to see in a lifetime, much less within 28 years of diving.

These shifts and the invasions of non-native species may affect local ecosystems, in some cases transforming and reducing underwater biodiversity. With all of the Mediterranean Sea to observe for this and other signals of change, researchers across the region are teaming up with divers like Geloso to gather underwater data.

Continue reading this story on Scuba Diving magazine.

Top image: Surveying climate fish in Ustica's waters (Courtesy of Manuela Tuccella/MPA Engage).
---
Editor's note: This story is part of the series "The New Inhabitants of Our Sea," which intends to offer a kind of preview of the magazine we have in mind. If you would like to stay updated on the evolution of our project, subscribe to Lapilli.