In this Lapilli+ we look at climate change from the perspective of five photographers and through the four natural elements: air, water, earth, fire.
Photographer Gaia Squarci depicted air in a changing environment. In her work, she explores an element that is both ephemeral and crucial to the climate crisis: temperatures soaring above seasonal averages determine a rush for purchasing air conditioning units.

Two photographers capture distinct aspects of water: Alessandro Penso, who found himself in the midst of the May 2023 floods in Emilia-Romagna, and the melting and retreat of the snow on the Swiss Alps by Andrea Mantovani.

Photographer M'hammed Kilito's work highlights earth, particularly the transformation of oases in northern Morocco — a resource at risk of extinction with rising temperatures.

Finally, fire, which destroys soil and plants in its blaze, was portrayed by photojournalist Brais Lorenzo, who frames the long shadows tree skeletons cast on the ash of an eerie landscape, illustrating the irreversible loss once fires are extinguished.


Editor's note: This month's Lapilli+ is free for all subscribers. If you enjoy it, select Lapilli+ (ENG) in the email preferences of your account and consider subscribing to Lapilli's premium plan.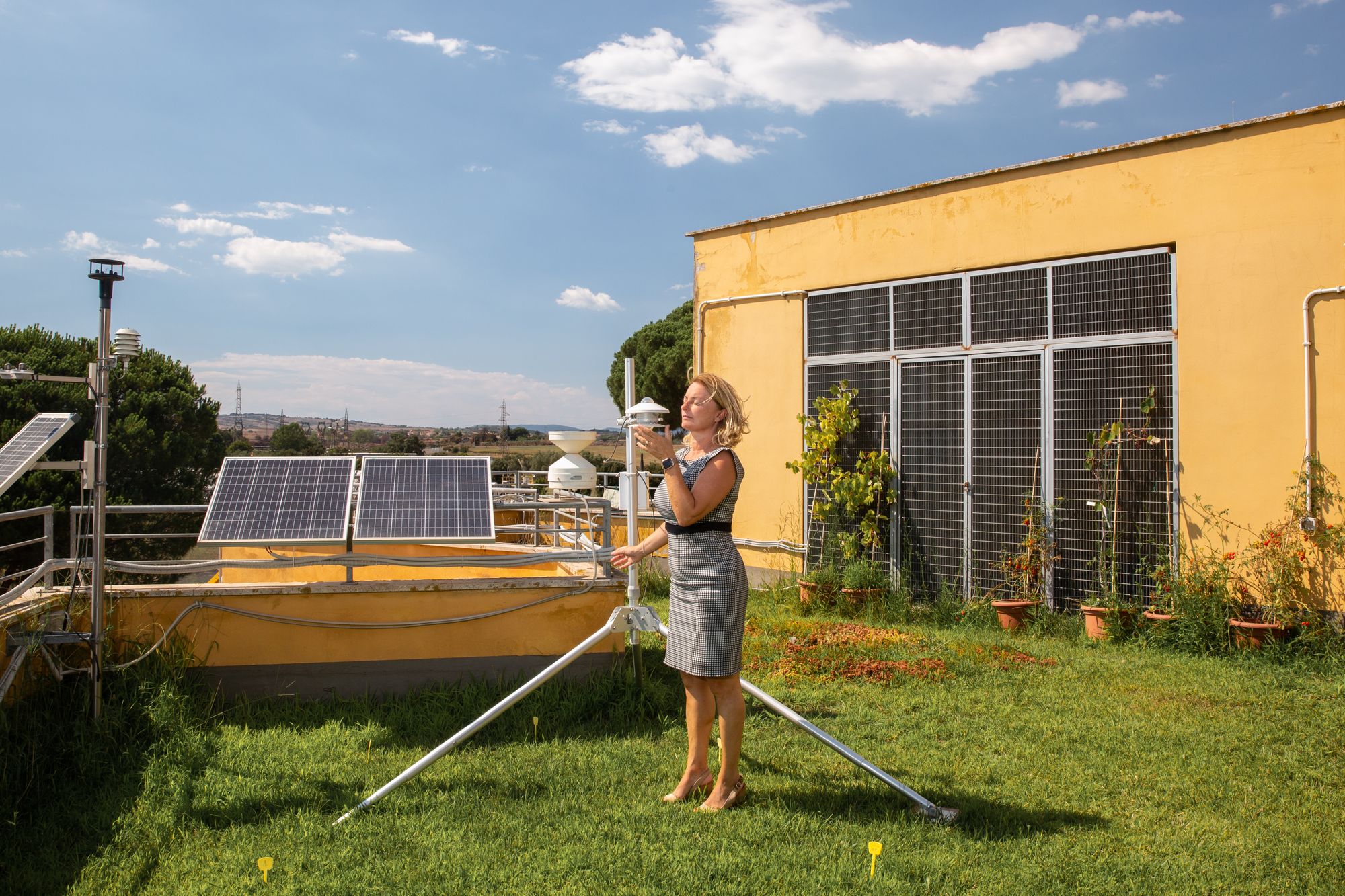 In recent years we have seen a dramatic increase in the use of cooling devices — commonly known as air conditioning — both residentially and commercially. According to the International Energy Agency, if no action is taken to address energy efficiency, the energy demand for space cooling will more than triple by 2050.

As the dominant cooling method in the world, air conditioning has enabled widespread industrialization often at the expense of ancient and more sustainable practices. In a five-year study, the Ca' Foscari University of Venice investigated the consequences of the near ubiquitousness of air conditioning in inhabited spaces across the planet.

From 2019 to 2022, Italian photographer Gaia Squarci documented this trend in India, Indonesia, Brazil and Italy in the work "The Cooling Solution." Squarci went beyond basic stock photographs of air conditioning to show the impact of climate change on people's lives. She felt it was crucial to capture the effects of rising temperatures on different socioeconomic classes: those who have access to air conditioning and those who don't, and therefore experience more of the brunt of the heat.

The photograph above portrays a researcher checking solar radiation sensors used by the ENEA Casaccia Research Center to assess temperatures, air circulation and wind on the rooftops of an experimental residential building near Rome. Much of the external surface is covered with vegetation, which allows the inside temperature to drop by 3 degrees Celsius (5.4 degrees Fahrenheit) in the summer.

"The moment she approached the sensor, I realized there was a photo there," Squarci says of the researcher. "I liked her position, the way she was dressed in contrast with the surrounding environment…You couldn't really tell where this building was, there weren't enough elements of context, so imagination could travel."

For this project, Squarci looked at modern architectural trends more concerned with profit than traditional ventilation systems tailored to the local environment. Recently, there has been a reversal of this tendency among architects by implementing cooling solutions based on the principles of old design and contemporary technology. While working on this topic, Squarci also considered her own experience with air conditioning: In her view, it separates humans too much from the outdoor environment. She does, however, recognize its benefits as it pertains to geographical areas suffering from intense heat waves and vulnerable populations such as the elderly, the ill and children.

"The message of the project is not that you shouldn't use it," Squarci says. "But today it is used indiscriminately, and set at excessively low temperatures that are not only useless, but unhealthy."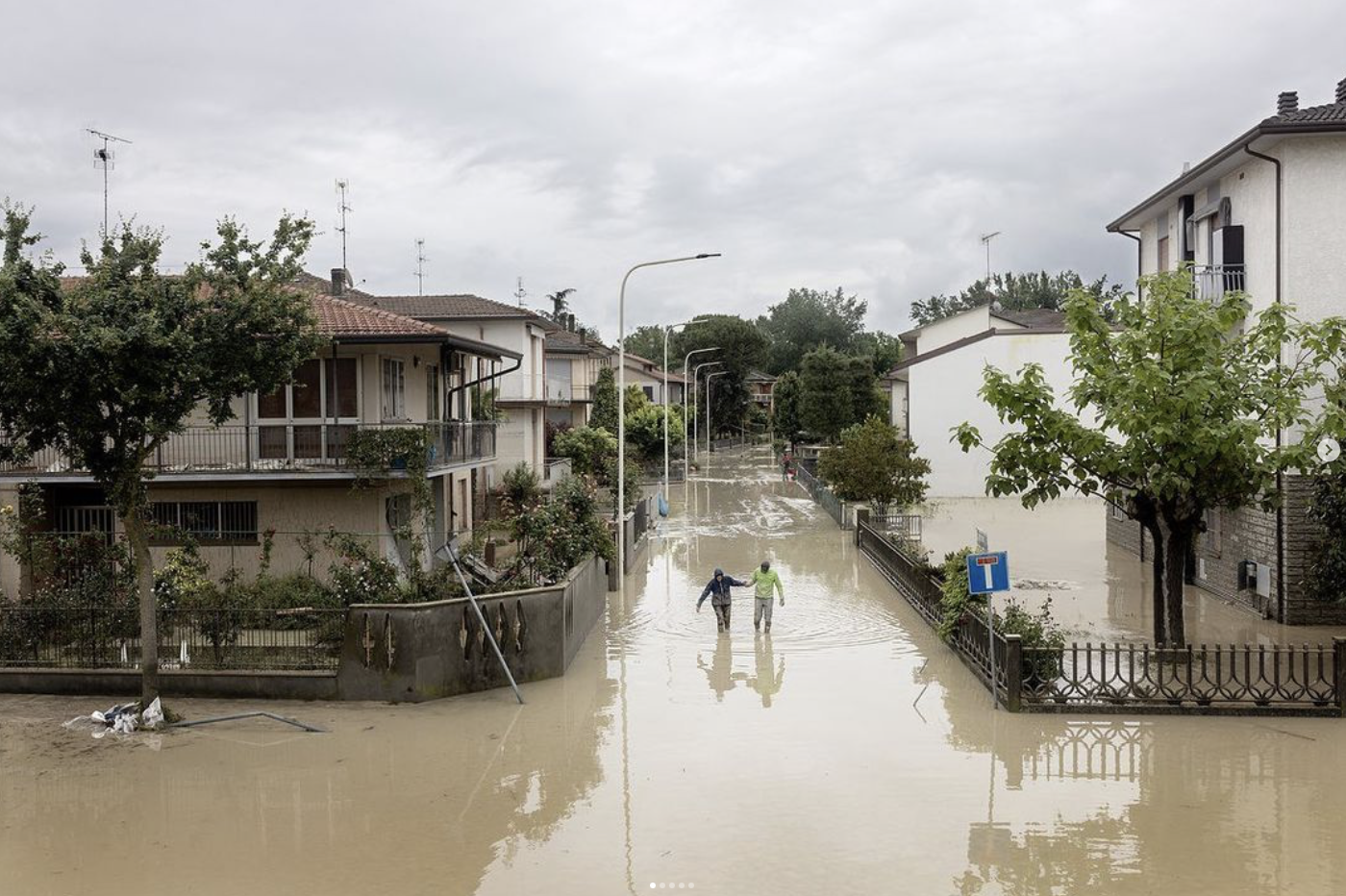 The Italian regions of Emilia-Romagna and Marche experienced catastrophic flooding following three significant rainfall events between May 2 and May 16, 2023.

The first event happened after a two-year drought, and with two more episodes in short succession, the soil was too saturated to absorb the water, causing rivers to overflow, hundreds of landslides, and flooded farms, warehouses, and homes. At least 15 people died and roughly 36,000 people were displaced.

Photographer Alessandro Penso arrived in the region a few days after the floods. The greatest challenge was reaching the affected areas since navigation systems had not been updated to account for roads that had become inaccessible. After various attempts, Penso arrived in Russi, a little hamlet between Faenza and Ravenna that was severely impacted by the torrential rains. He found himself in the middle of the Lamone River, which was overflowing.

"It was impressive to see the power of the water flowing as far as the eye could see," Penso says. "The area was completely evacuated. Being there in that silence made me feel small, it's overpowering"." The only thing Penso could hear was the constant gushing of the river and the groans of animals on nearby farms.

Penso then left for Faenza and Lugo to document the situation in more populated areas. His approach was similar to the one he uses when reporting on migration: "You are dealing with people who may have lost their homes, their memories and, in the most serious cases, even their families. Great respect and empathy are needed."

In the Lapilli+ published in June, we mentioned the many factors that led to this predicament in Emilia-Romagna: land management, consumption and the region's geography — conditions that suggest these events might occur again.

"It was painful to see how places that live symbiotically with nature, being mostly agricultural, have not built a model that takes into account their mutability," Penso says. "[These are] areas resulting from recuperation, with the highest percentage of potentially floodable territory. It probably won't be an isolated case." His work was also featured in an article on Internazionale exploring these same issues.

According to a study coordinated by the science initiative World Weather Attribution, climate change played a limited role in determining the extreme rainfall and described it as an uncommon occurrence that can take place once every 200 years (Carbon Brief).

During this project, Penso was also taken aback by the younger generations' display of courage and altruism, assisting with rescue efforts, shoveling and working hard. A generation that is "carrying the mistakes of the past on its shoulders [and] representing the only hope for the future," Penso says.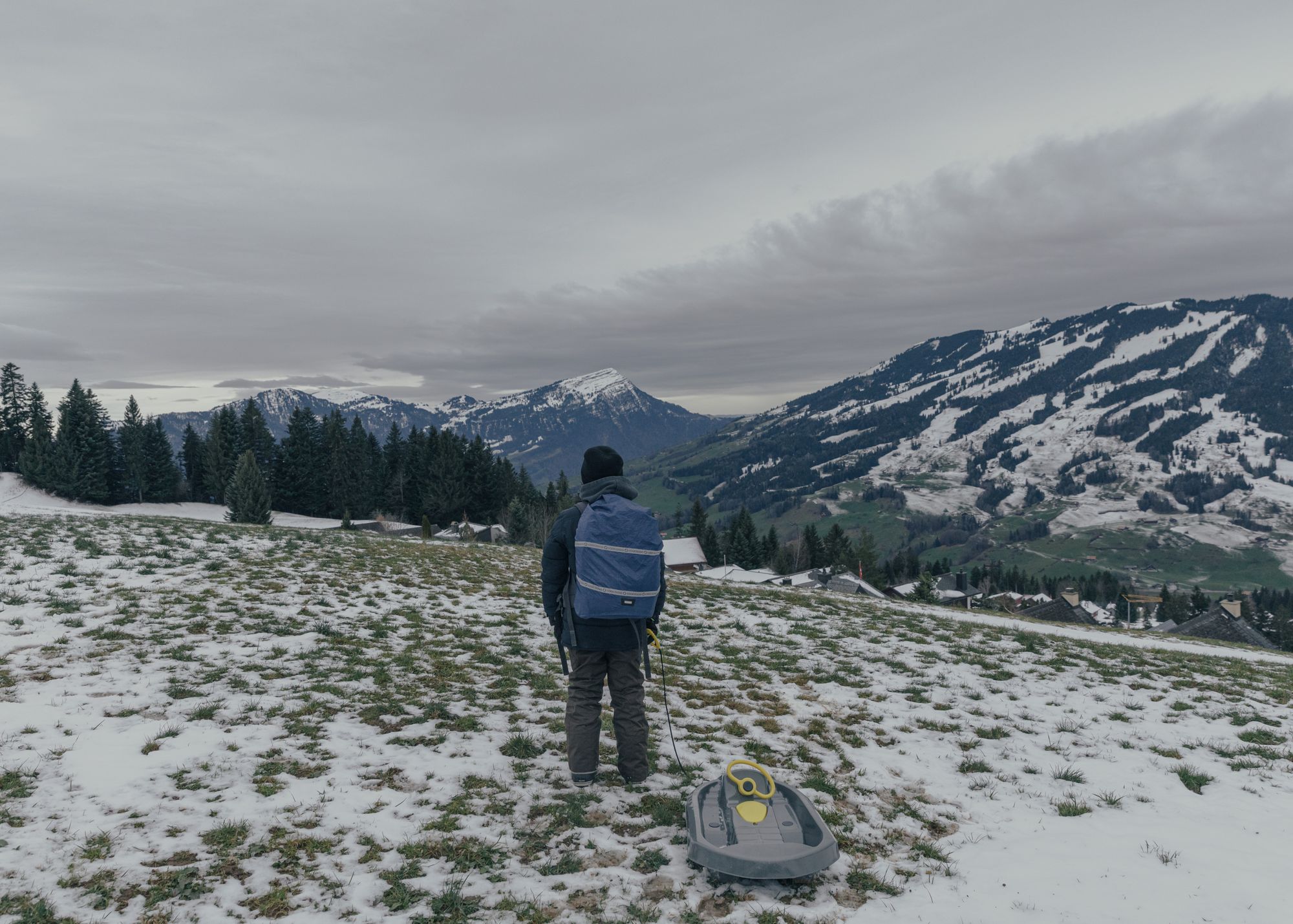 The past year has also led us to question the future of water at high altitudes as less snow fell as a result of higher-than-average temperatures.

French photographer Andrea Mantovani documented this changing landscape with photographs in the The New York Times article "Dwindling Snow Leaves Swiss Alpine Villages Staring at an Identity Crisis."

The locations she visited are not far from the Mediterranean basin, but the phenomena impacts vast mountain ranges. As Il Post reported, due to mild temperatures and decreased rainfall, the amount of snow in the Alps and Apennines was low in 2023, causing many ski resorts to close their facilities shortly after opening. In some cases, snow machines saved the day, creating white snow streaks for skiing amid green patches of vegetation.

In Mantovani's images, tufts of grass emerge from patches of snow covering the slopes in Sattel, about 30 kilometers (more than 18 miles) from Zurich, Switzerland. They represent an easily imaginable future: more grass, less snow.

"The aim was to document the decline in snow cover in Swiss Alpine villages and to explore the repercussions of this phenomenon on Swiss identity," which has been shaped in part by these winter landscapes, Mantovani says. Skiing is embedded in the culture and the lack of snow might have repercussions on its perception among future generations.

Mantovani's photographs evoke a feeling of nostalgia for a bygone era. "Taking these photos gave me a sense of a world in transition, capturing a reality that belongs to the past and will be no more… Bearing witness to the grief that accompanies loss," she says.

Mantovani's images become visual testimony to a way of life that's disappearing, giving way to a reflection on the fragility of traditions.

The crucial aspect of climate change, for Mantovani, comes down to imagining a different future.

"The photographs highlight human resistance to change, exacerbated by a reluctance to abandon deeply rooted habits. The challenge of taking meaningful action emerges as a fundamental issue, underlining the need for collective awareness of the reality of climate change and its implications," she says.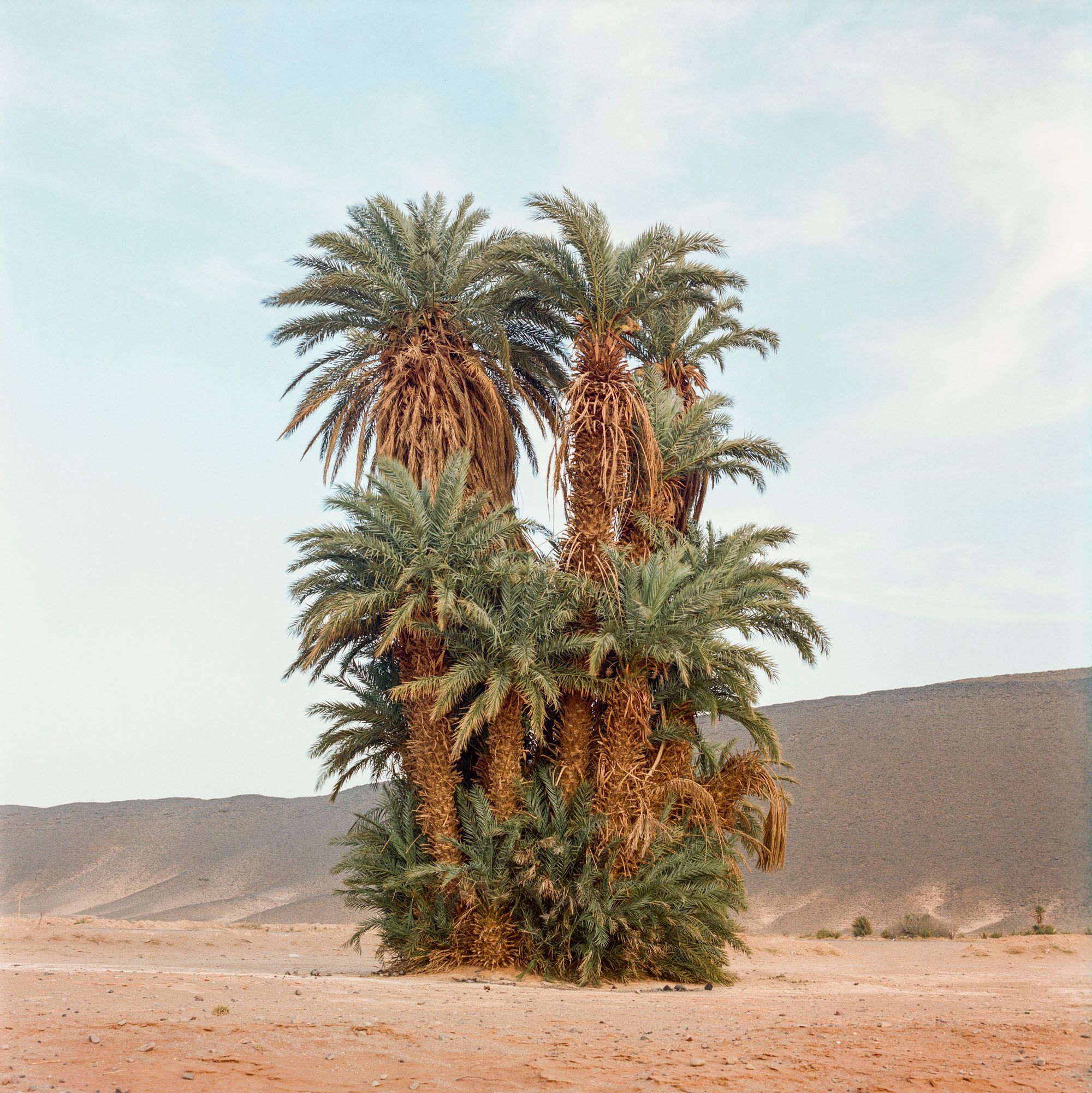 M'hammed Kilito's work portrays Morocco's disappearing oasis ecosystems, endangered by shifting environmental circumstances brought on by climate change: desertification, repeated droughts and fires.

Because of the high temperatures and lack of water, vegetation in the oasis has become more prone to catching on fire. During a stay at the Tighmert oasis in 2020, Kilito witnessed hundreds of date palms, orchards, vegetable gardens, residences and livestock go up in flames. Concerned with the lack of media coverage, Kilito and a colleague covered the event. Their photographs and reporting were published in Moroccan magazine Telquel, and became the beginning of his series "Before It's Gone."

"The photographs can serve as a powerful visual tool to communicate the urgency and severity of the situation," Kilito says, "[inspiring] people and decision-makers to take action in order to preserve these precious ecosystems."

There are more than 1,000 oases scattered across Morocco, and they provide supplies of food, water and shelter for both humans and wildlife. When oases dry up, it triggers a chain of events: loss of biodiversity, livelihoods for locals become scarce, farmers lose their jobs, which leads to rural depopulation. The decline of these oases also impacts people's cultural heritage.

Kilito explains that local communities can be empowered to manage their oases and adapt to changing environments while water management systems — such as rainwater gathering, drip irrigation, aquifer recharge — can counteract oases' decline.

"Through targeted interventions that support sustainable oasis management and ecosystem restoration, we can work towards preserving the unique natural and cultural heritage of Morocco's oases for future generations," he says.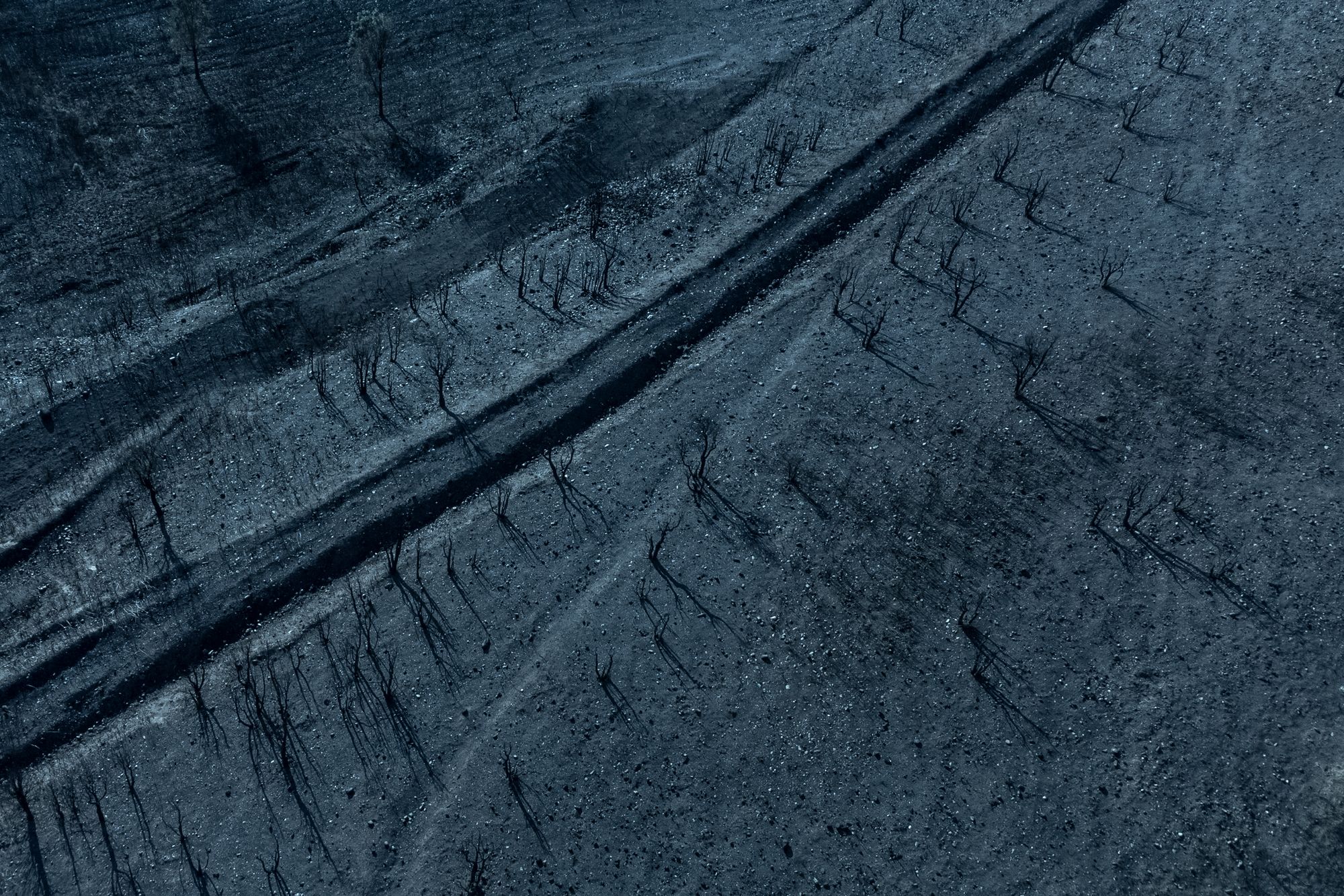 The last two summers will be remembered for their extreme heat waves and drought conditions, which increased the number and intensity of fires across Europe.

According to the European Forest Fire Information System, roughly 500,000 hectares were cumulatively burned in the European Union (EU) during June, July and August of 2022. (To put that in perspective, between 2006 and 2021, an average of roughly 200,000 hectares were burned in the EU during the summer months.) This statistic highlights the extraordinary nature of these conditions, which have been marked as "hyper-extreme" temperatures and frequently compared to those from the summer of 2003, widely regarded as one of the hottest summer for Europe. And climate change contributes to fires: Rising temperatures favor drought and dry vegetation, which is more ignitable.

Photojournalist Brais Lorenzo, who lives in Galicia, in northwest Spain, one of the areas most affected by wildfires, documented their impact in his series "Burned Land" in 2022. He used a drone to photograph the wounded scenery. "It's an image I already had in my head," says Lorenzo, who adds that "documenting forest fires is a life project" for the importance of recording such dramatic events.

These extreme conditions, Lorenzo argues, reveal how climate change is rapidly affecting our daily lives. The scientific community has raised concerns about future scenarios, however, we may already be witnessing them through these severe occurrences, including megafires, heat waves and droughts. Forest fires are difficult to put out, Lorenzo says, as they devour everything in their path. The risk for catastrophic damage to the landscape, economy and population is high.

"Burned Land" conveys a sense of desolation that remains engraved in the terrain after a forest fire. It's a pale, lunar landscape that depicts a sense of powerlessness in the face of such a violent event and the repercussions we continue to suffer in its wake.

"Every time I take images like this I feel helpless," Lorenzo says. "What burns is our life, our natural heritage."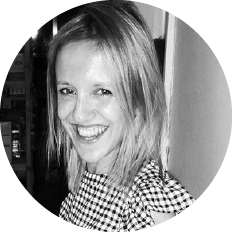 LUCIA DE STEFANI
Editor for an American student magazine, she also works as a freelancer writing about photography and illustration. She lives and works in New York, but returns to the Mediterranean as soon as she can.

That's it for this month. Thank you for reading this far. See you in November.

If you have enjoyed this newsletter, you can subscribe here to continue receiving it. We put a lot of time and love into making Lapilli+, so we think it's fair to ask less than the cost of a coffee for it. Please switch to the Lapilli Premium plan here.

Lapilli+ is a monthly newsletter with original content about the Mediterranean and its environment curated by Magma. Here you can read Magma's manifesto.